Setting up a video livestream is much easier and less costly than you might imagine. We have attempted outlined the steps for you here.

Step 1: Required Equipment

A couple of items will be required for you to get started. Here's your shopping list.
1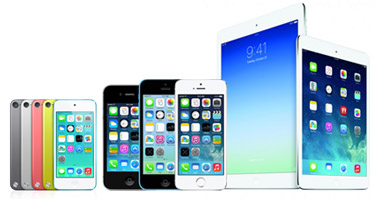 You will need a modern iOS device, you need to be able to run iOS 9. An iOS device is an iPad, iPod Touch or iPhone. Sorry Android users, this solution is not compatible.
Your cost on this will vary. You don't need a device with a bunch of storage as the video files will be uploaded to YouTube. At Ref School we purchased the 16GB iPad Mini 4 for recording. You can find devices ranging from $200 and up.
2


Download the iPhone app "Wirecast Go" and make the in app purchase to upgrade to the licensed version, this is required to perform live streaming. Cost $5.99
Note: When installing the app, make sure you are looking under iPhone category in the App Store.
3 Tripod
A sturdy tripod is needed, the level of sturdiness should go along with the device that you choose. You need a less sturdy tripod to support an iPhone, iPod Touch, or iPad Mini and a more sturdy device to support an iPad Air or iPad Pro, etc. If you already have a sturdy tripod you are set.
4 Tripod Adapter: An adapter to attach your IOS device to your tripod. Excellent price and great quality!
Step 2: Software & Setup

1Create A YouTube Account
A YouTube account will also be needed. Cost: $0. YouTube allows any account holder to upload video for free to a YouTube account. Here's information on how to setup a YouTube Account. Here's a link to our Ref School YouTube Account, so you can see how it looks once you get it all setup.
Here's a tutorial that we setup that will walk you through the process.
2Create A YouTube Channel
Your YouTube Channel will be the home for all of the videos that you will create as you livestream a video. YouTube saves these videos for you in your channel. Cost: $0
Here's a tutorial that we setup that will walk you through the process.
Step 3: Livestream Instructions

Now that you have all of the required equipment, here are the instructions for setting up and making your first live stream recording.
Other Tips

Test the Wi-fi connection at facility where you will film. YouTube access must be allowed. Note: some facilities may have their guest internet access setup to restrict YouTube access. Confirm with the site in advance of your event to ensure proper setup.
Thank Us

If you have found this information helpful, please consider making a donation. Your donations help us to continue to provide such resources to the officiating community.